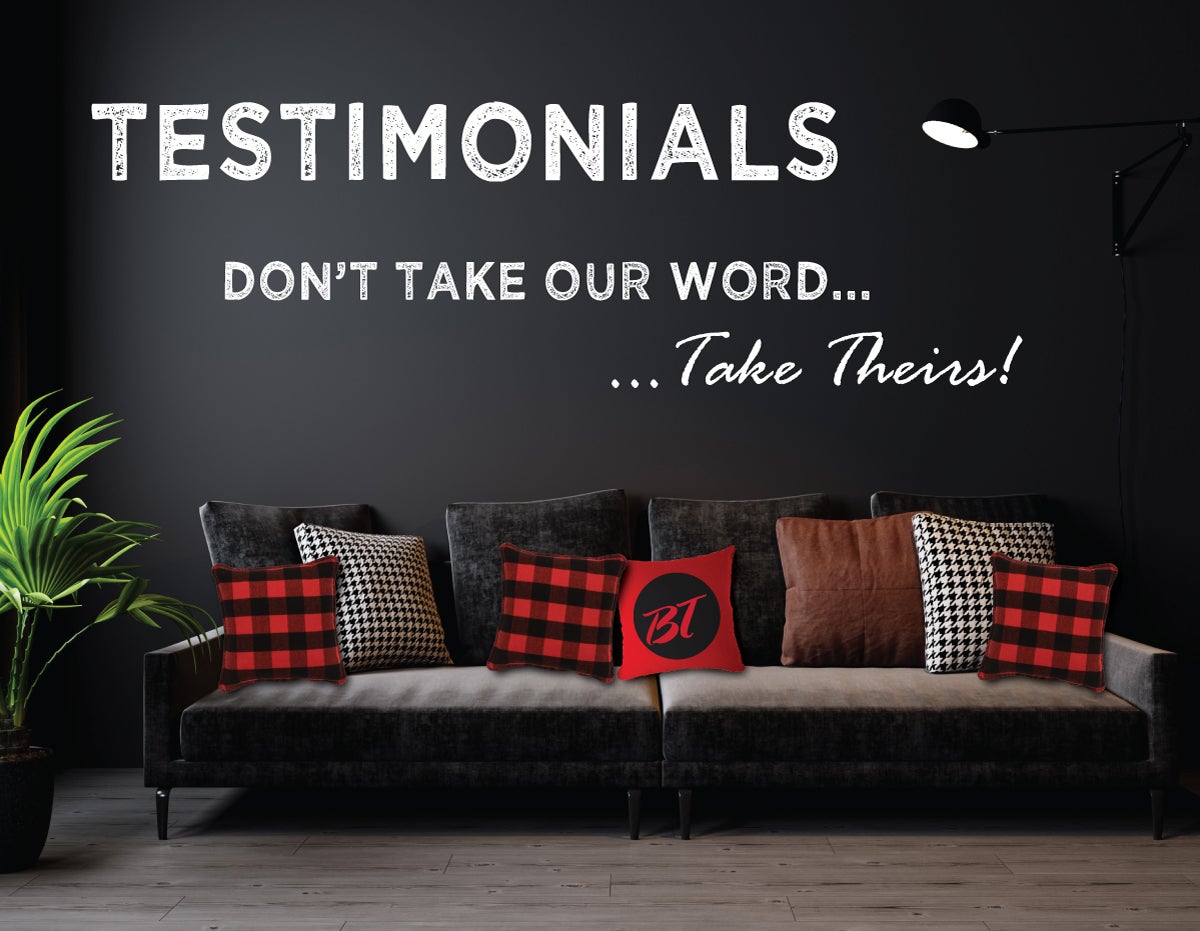 After multiple recommendations from friends in the area, we used Brad Barfoot as a Realtor when selling our home.  Brad was easy to communicate with, and went out of his way to help us with  the sale of the house as we moved across the country to British Columbia.   We highly recommend Brad and his team!
~ Cassandra
-------------
It is with sincere, genuine, and honest pleasure that I write a glowing review of my experience.  Reviews are a wonderful measure of both the professional and personal experience received, and mine was top notch.
I've had the pleasure of moving no less than 18 times in the past 25 years and this was my easiest sale. This team in this transaction has proven to be not only a team of integrity, kindness and knowledge, but they also made every effort to negotiate in my best interest without one complaint.  And they exceeded my expectations - selling my property within a week!  They showed my property to a client even though they would not make a great commission, as I was self representing at the time.  I signed with them the next week...I figured they deserved the opportunity and I don't regret my decision.  I will refer them as often and ar every opportunity because they are humble and honest, and willing to do what it takes to sell the property.  The photo representation was spectacular and I can't offer them enough praise.  Thanks!  Awesome job! 
~ Sherry
------------
Brad made buying my first home easy.  He exceeded my expectations and I would highly recommend him to anyone looking to buy, sell, or for any real estate needs.
~ Daniel
------------
Brad was very informative and made buying my first home an easy process.   I highly recommend The Barfoot Team for any of your real estate needs.
~ Ryan
------------
Thanks for helping us sell two properties in the past year!  Your video tours are true masterpieces!  Helping us find our dream home was icing on the cake.  
~ Janet
------------
Always a great experience with Brad Barfoot and his team....have bought/sold 4 homes so far with Brad and not a single complaint! Very knowledgeable and motivated.  100% Recommend. 
~Owen Sound Fitness & Training